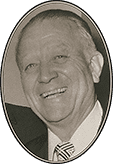 A.W. BODINE-SUNKIST SCHOLARSHIP
Qualifications are:
1. A background in California or Arizona agriculture – the student or someone in the student's immediate family must have derived the majority of his or her income from agriculture;
2. Financial need; and
3. GPA and extracurricular activities indicative of potential for success.
In addition, selection is based on a combination of college board test scores, an essay and references.
The scholarships are available to students entering any undergraduate grade level who are enrolled in or have applications pending at an accredited college (or, for students who are high school seniors, are in the process of preparing such an application) and plan to pursue a course of study leading to a recognized degree. While the award amount may vary, it averages $2,000.00.
A complete application package is required for consideration. Students must complete the confidential application which includes:
– Personal and financial information – including the most recent tax return (students under 21 must attach their parents' tax returns);
– A written essay discussing personal and agricultural background;
– Transcripts of grades and college board test scores; and
– Two references from teachers, school administrators, employers or community organizers.
APPLICATIONS MUST BE RECEIVED NO LATER THAN NOVEMBER 15, 2023