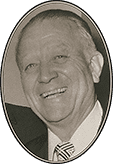 A.W. BODINE-SUNKIST SCHOLARSHIP
The A.W. Bodine-Sunkist Memorial Foundation awards scholarships to students with a personal or family involvement in Arizona or California agriculture. Established in 1985, the A.W. Bodine-Sunkist Memorial Foundation has awarded nearly 300 scholarships over the years — all of which have been presented to students connected to the farming industry, including many of whom are the first in their families to attend college. The A.W. Bodine-Sunkist Memorial Foundation honors the memory the former Sunkist Director Arthur W. Bodine. Sunkist is proud to play a role in the success of these outstanding students.
The number of recipients varies each year, with selection based on factors such as financial need, GPA, recommendations and an essay. If you or someone you know meets the agricultural, academic, and financial requirements and would like to apply, please open the link below to the scholarship application.
All applicants must be high school Seniors planning on entering college in 2024 or currently enrolled in college as an undergrad.
APPLICATIONS MUST BE RECEIVED BY NOVEMBER 15, 2023.
Eligibility Requirements:
Student entering any phase of their undergraduate college career in 2024, at any school, and in any field of study.
Student and/or a member of the immediate family (parents/siblings/grandparents) must be, have been or currently be involved in CA or AZ agriculture.
Form Submission needs to be directed to: scholarship@sunkistgrowers.com
Applications are reviewed on a case-by-case basis in an objective, non-discriminatory manner.